There is a  very interesting article in the Telegraph about the concept of online only schools.  PLS contributor Gary Spracklen is quoted throughout the article. You can read the full article online at The Telegraph and some of Gary's input is below: Spracklen says,...
read more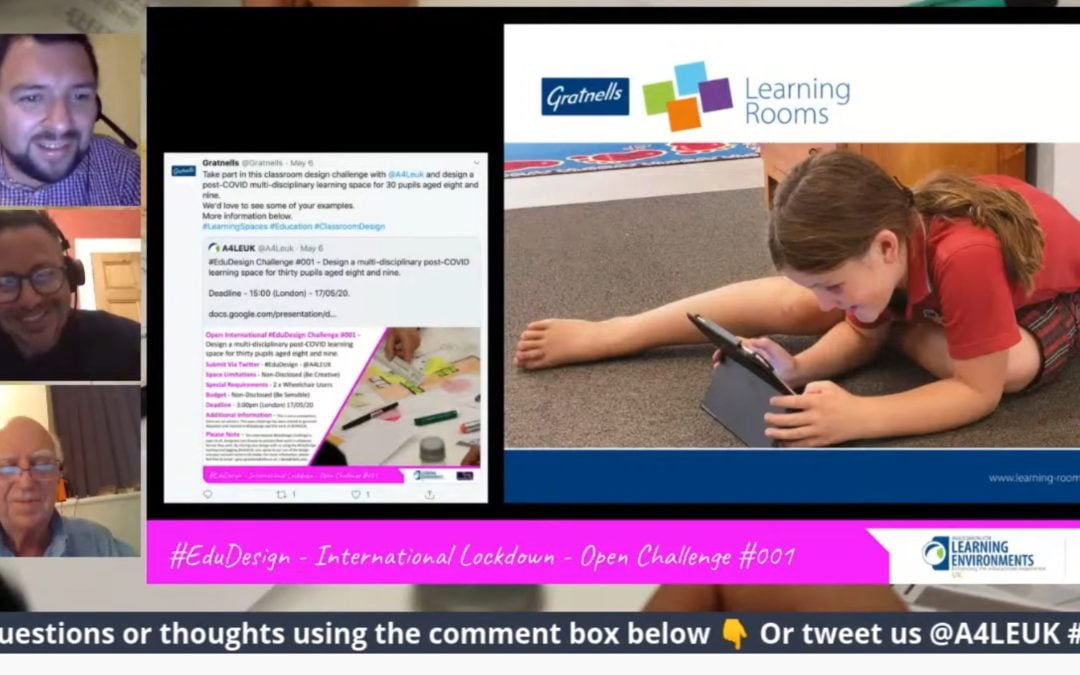 Some of the contributors to Planning Learning Spaces were delighted to take part recently in the first A4le UK #eduDesign challenge. It asked how schools will cope living with Covid-19 and specifically how to design a multi-disciplinary learning space for 30 pupils...
read more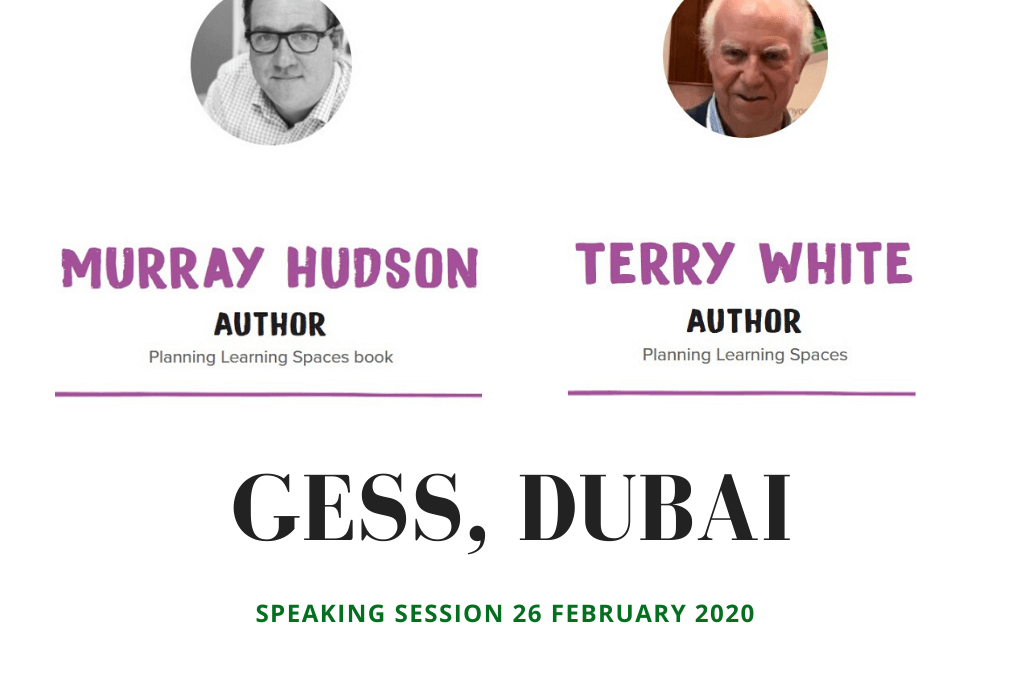 25 - 27th February 2020 26 February 2020 | 11:00 – 11:30 | Reimagining schools for the 21st century: Why we need an agenda for change. The authors spoke at GESS Educational Show, Dubai in February. 26 February 2020 | 11:00 - 11:30 | Reimagining schools for the...
read more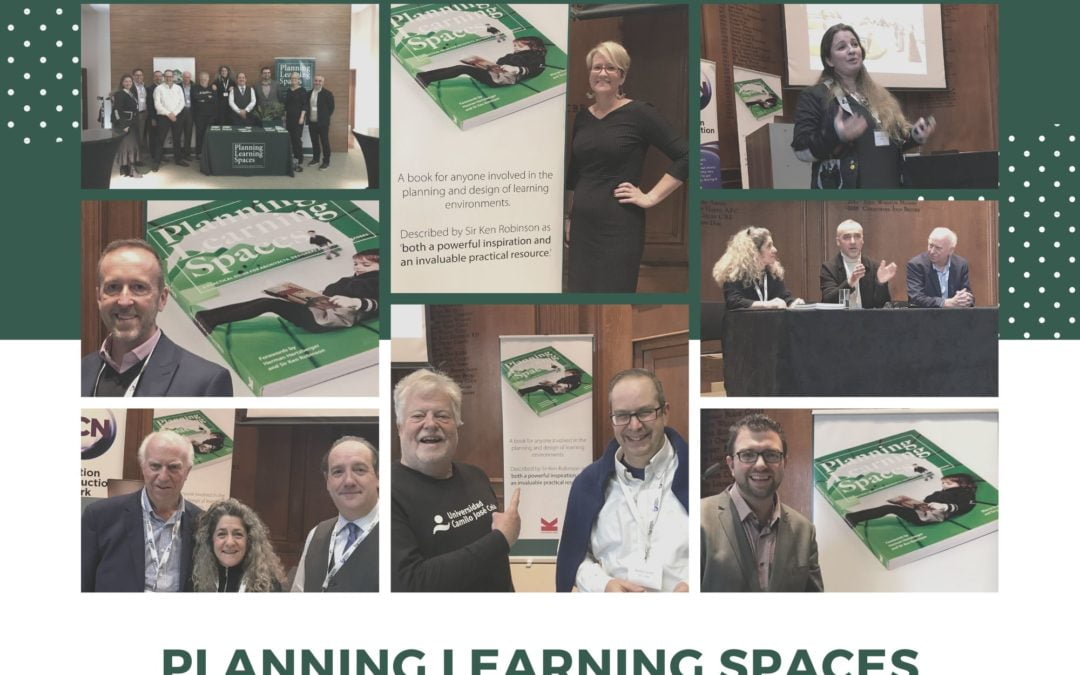 Many thanks to all who contributed to and attended our UK book launch at the ECN annual conference on 20 November.  It was an entertaining and enlightening day. UK book launch November 20 2019 ECN (Education Construction Network) annual conference. RICS, 12...
read more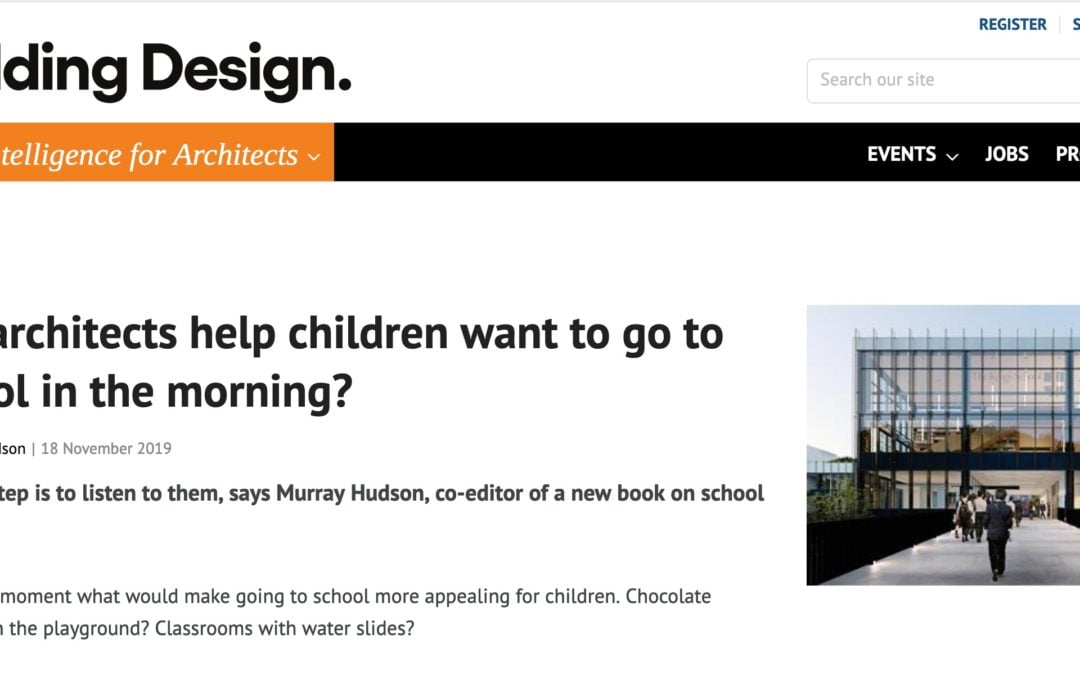 A new article online at Building Design
read more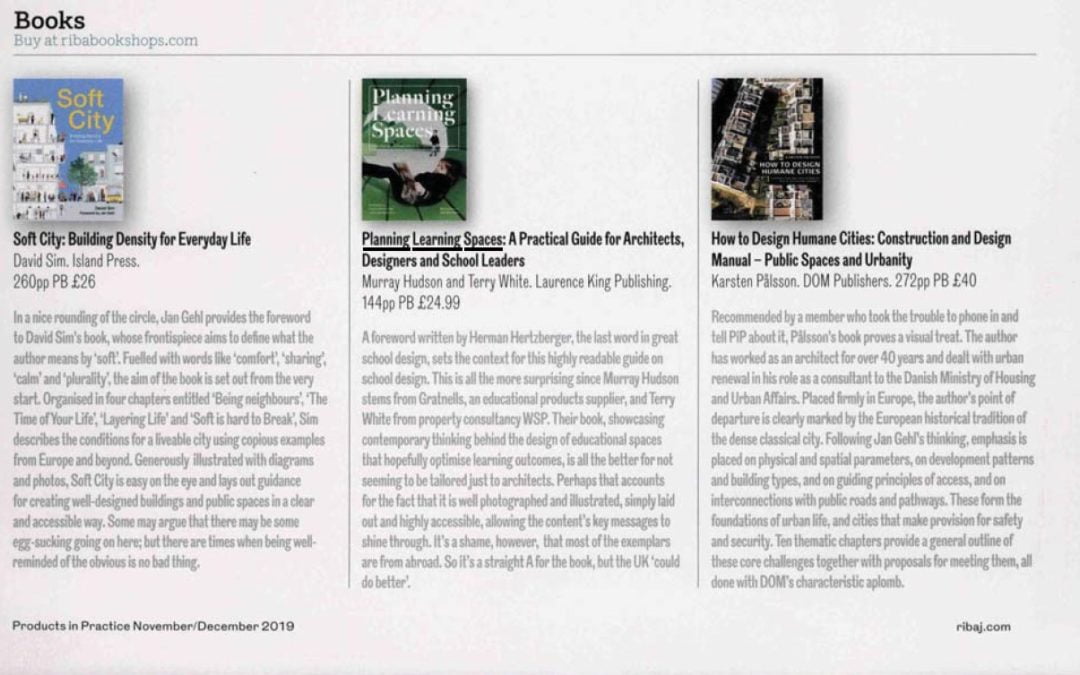 Another positive review, this time in the RIBA Journal Products in Practice '…..well photographed and illustrated, simply laid out and highly accessible, allowing the content's key messages to shine through'
read more

We were delighted to have Planning Learning Spaces featured in the UK's leading educational magazine, the TES (formerly the Times Educational Supplement).  The publication featured an in-depth examination of some of the research highlighting the importance of factors...
read more