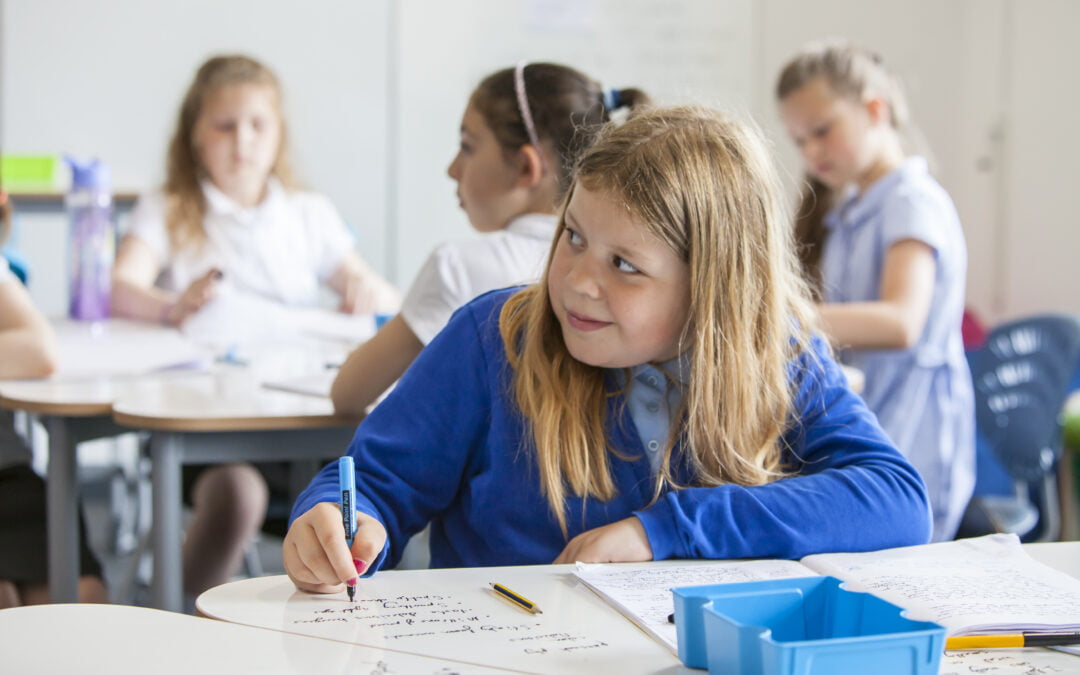 This week I went back to Trumpington Park Primary School to observe the full class of year 4 students in their new learning space. You may remember back to my earlier blog posts; the year 4 students were first using the new room in small groups before moving the full...
PLS in practice
Week 23

This week we are back at Oranga School for the Official Opening of their two new collaborative learning spaces, Block 2 and 3. Such an important event for a school needs an equally important visitor to cut the ribbon and who better than New Zealand's Prime Minister, 'The Right Honourable' Jacinda Ardern. The opening was all about the children and the community, from the formal Māori welcome by members from the local Ōrākei Marae, to the powerful performances by the schools Kapa Haka group. Bridget Lummis, the Principal of Oranga School, comments on the significance of this Official Opening; 'The opening of our two new buildings is a significant milestone for Oranga School. The buildings provide all teachers and students with spaces that are intentionally designed to enable flexible teaching and learning. We know that these collaborative environments will better support teachers to deliver the Oranga School vision: Achieving excellence as a community of lifelong learners. Both buildings have two learning hubs that include open areas for collaborative learning, quiet spaces for independent learning as well as spaces for students to explore technology, media, and the arts. The flexibility of these spaces is key and furniture will be able to be changed around based on the type of learning that is happening. Our collaborative environments will ensure our teachers make the best use of their skills and passions. Research supports the theory that the design of flexible learning creates a secure and stimulating learning environment that supports innovative and imaginative teaching practices. The end result is improved levels of student engagement, which can lead to improved academic achievement.' The Planning Learning Spaces team is proud to be supporting Oranga School with the opening of their newly designed buildings. We are delighted to see how the learners, staff and local community have come together to celebrate this auspicious occasion. The PLS team have been working with the school over the last eighteen months, in order to support them turning their School Vision into a reality. We have achieved this by guiding them through a learning-led approach using our Design Framework and resources. We will be back Mid-September to share with you an update from our partner schools in New Zealand and to find out how their new learning spaces are making a difference to their learning and teaching. Written by: The PLS Team
News
Schools returning

We are very interested in how schools will deal with pupils' staged return during the pandemic.  Here is our contributor Gary Spracklen on Good Morning Britain explaining how The Prince of Wales School in Dorset will deal with returning students, introducing the concept of 'kingdoms'.
© Planning Learning Spaces